Feeling tired of staying in your international bubble in China?

Pop that bubble and embrace your Chinese life!

To start enjoying the stay in China to the fullest, what's the first step?


Of course, learn to speak Chinese! 说-中-文 Shuō-Zhōng-Wén! And also, use Chinese apps!


In this series of posts, we take you by the hand and gonna show you, step by step, how to use Chinese Apps.
We have selected the most useful Apps covering all the topics that you might need in your daily life, like: reserve a table in a restaurant, order food, book your tickets online, understand the Chinese slogan and signs around you.
Today, let's learn more about Dianping 大众点评 (Dàzhòng Diǎnpíng), a popular app among Chinese people to find restaurants, cinemas, and many other services.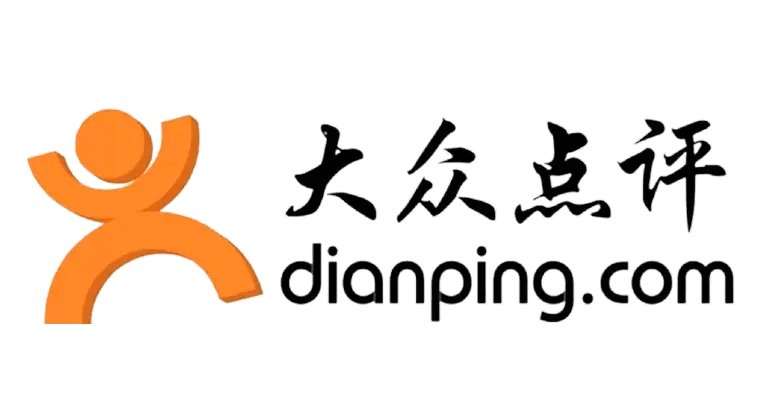 Dianping is similar to Yelp and Tripadvisors, where people can also rate and review local businesses. But as it is a Chinese app it will show you all Chinese services, which Yelp and Tripadvisor will to a much lesser extent or not at all. Especially Dianping will show you the Chinese food places, from fast food up to exquisite dining, yes immerse yourself!
As there is no English version available, we translated the most important parts to help you navigate through the app.
Take a look at the pictures below to find out more!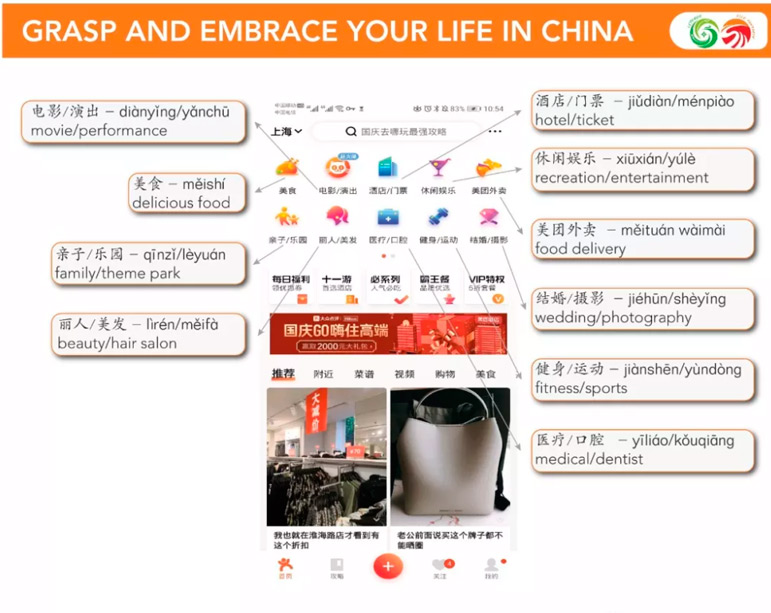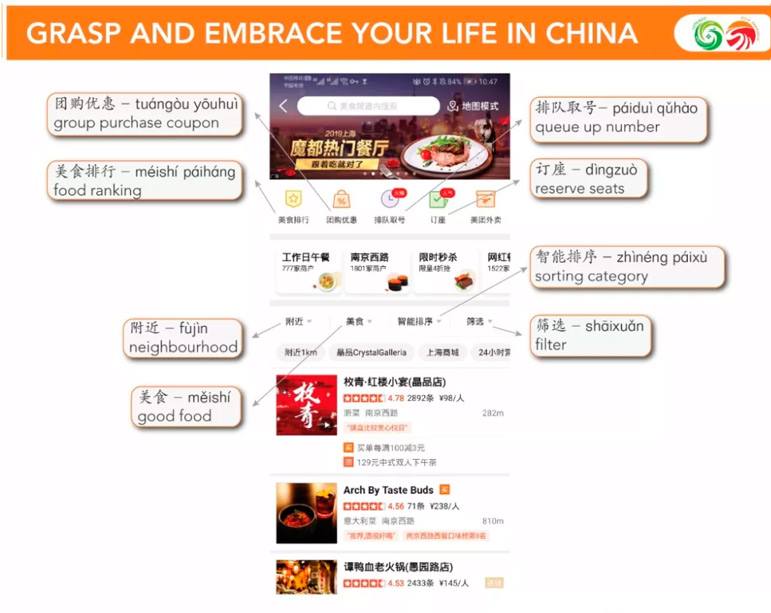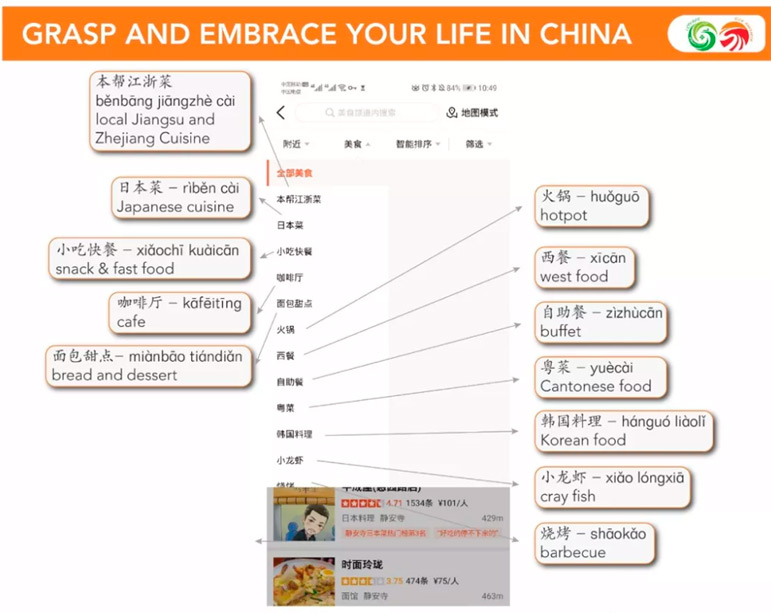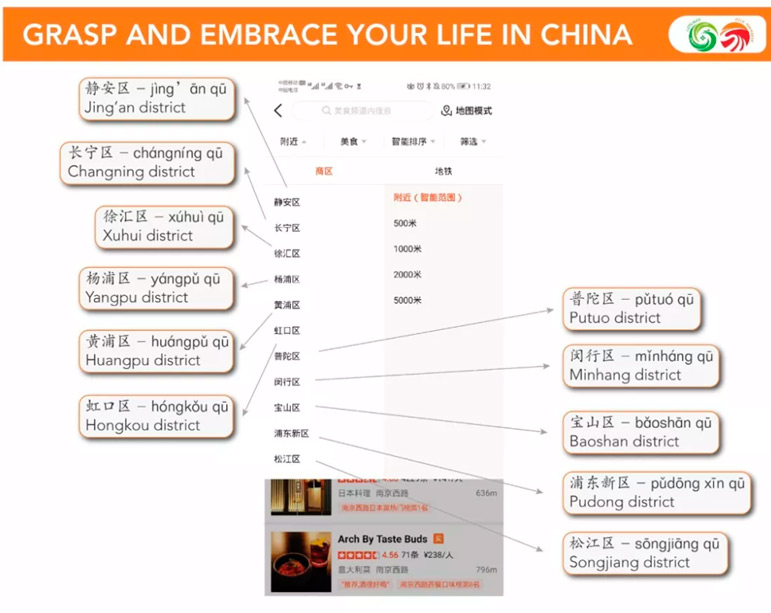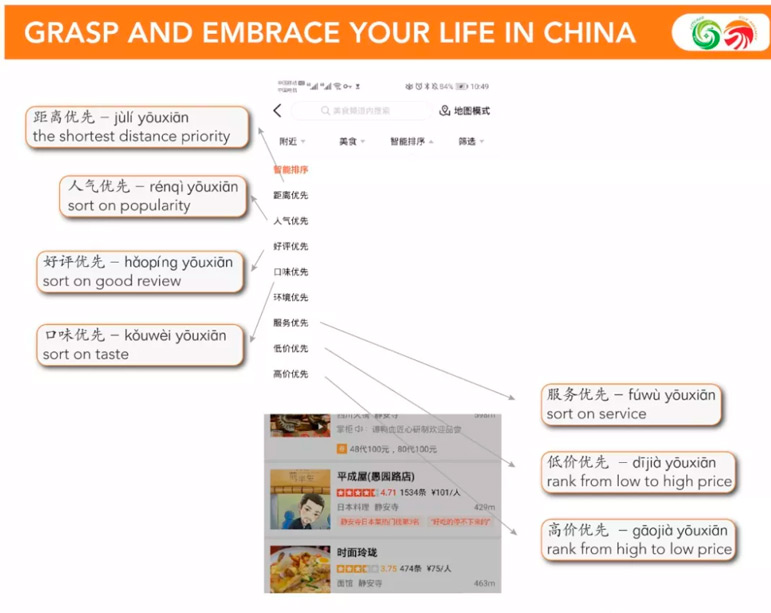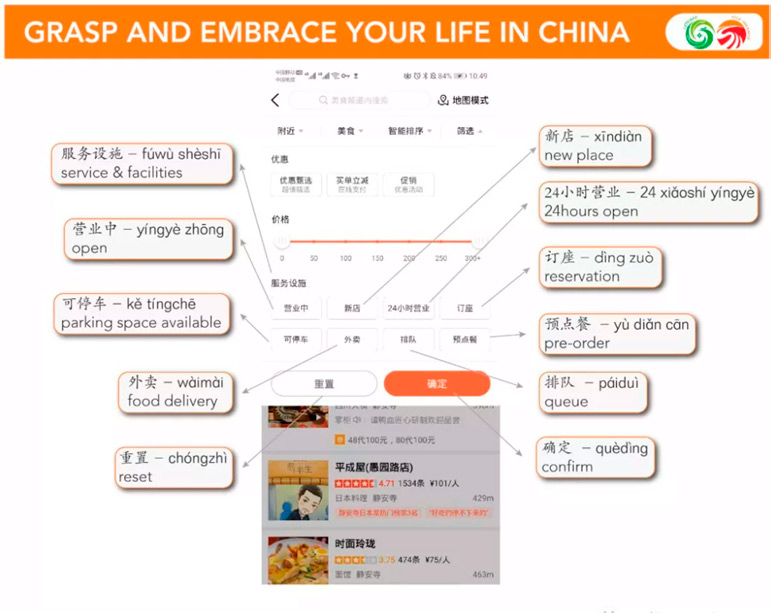 That's all for today!
Next time you can try to search on your own for museums, temples, shopping streets, historic and cultural sites, spas, gyms, hairdressing salons, or any other place you can think of.