Hello, everyone! How are you doing lately?
Silk Mandarin has been working hard on upgrading its online courses!
How is SILK's online Chinese class like now?
Let's check out Barney's story↓↓↓
See? Silk's online class basically is equipped with everything an offline class is.
- You can directly interact with your teacher and classmates.
- All of your questions and confusions will be answered right away.
- Both the teacher and students can use the digital whiteboard any time they like.
- All of the teaching materials including textbook, handout, audio and video are perfectly presented on the whiteboard.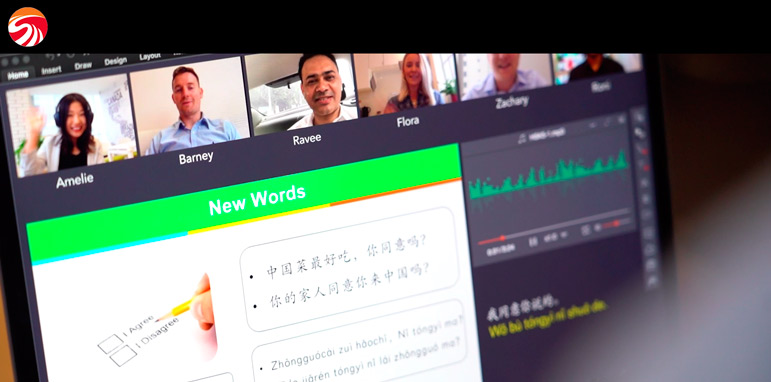 Moreover, what our online students like about the online class most, is that all the class notes can be saved and sent to them after class. This makes the learning even more convenient and efficient than offline learning.
If you think that starting a Chinese learning journey right now is a too big commitment, we also would like to invite you to indulge yourself in a First Sweet Taste of Mandarin with us.
This is the name we gave to our set of 3 online workshops that we have designed for you to make you familiar with the basics of Mandarin in an easy way while at the same time presenting to you the heart of Mandarin in all its beauty.
We believe it's the best way to start your Mandarin journey. And all of this is in less than 5 hours!
It's been a difficult year for everyone. But we hope a completely normal life is coming back soon. Since the new semester is coming, we would like to encourage you to pick up or resume your Chinese study again.
If you are still stuck overseas or have plan to come to study or work in China in the future, it's time to try out Silk's online Chinese class!
Last but not the least, if you are seeking any support for improving Chinese skill, contact us anytime!