Hey everyone! Silk Mandarin's Open Class is back! This time, let's meet online!
Many of you have already been taking Silk Mandarin's Online Course, It's so beautiful to see that online classes are able to connect students all over the world and maintain our students' focus for learning Chinese!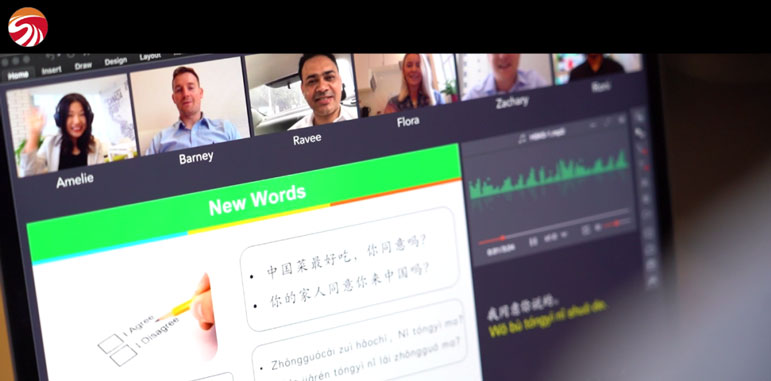 From this week on, to help more students kick-off and boost their Chinese learning and to help more students understand how Silk Mandarin's online class works, Silk Mandarin will hold a new round of Online Open Class!

Our Open Class's topics consist of 2 parts: Workshops and Real-life Practices.
Workshops
For the workshop part, we will walk you through the whole process of learning Chinese: Pronunciation, Hanzi (Chinese Characters) & Words, Sentences, giving you an "ONE STOP solution" for Learning Chinese!
- Chinese Pronunciation Workshop
Understand all about the Mandarin tones and how to conquer the complicated Mandarin pronunciations.
- Hanzi (Chinese Characters) & Words Workshop
Unlock the secret behind Chinese characters and learn how to memorize them in an easy way.
- Sentences (SMT) Workshop
By using our unique "Slow Motion Technique" learning method, you can understand the Chinese word order and learn it with just One Rule!
Watch this video below to know more about our workshops!
For the real-life practice part, we prepared some useful topics like "how to talk to Didi driver", "how to buy groceries" and "how to order 'waimai' or delivery online" to make sure that what you learnt can be used right away after you walk out of the classroom! What's more, you will have lots of chances to practice what you learnt with your teacher and classmates during the class. The main point of this part is to help you practice as much as possible!
With the solid basic knowledge you achieved from workshops during workshops and abundant practice from real-life practice classes, you will find learning Chinese is just that simple!
Are you excited to experience our teaching methodology now? Check out our upcoming Open Class schedule for April & May.

Seats are limited, book yours in advance!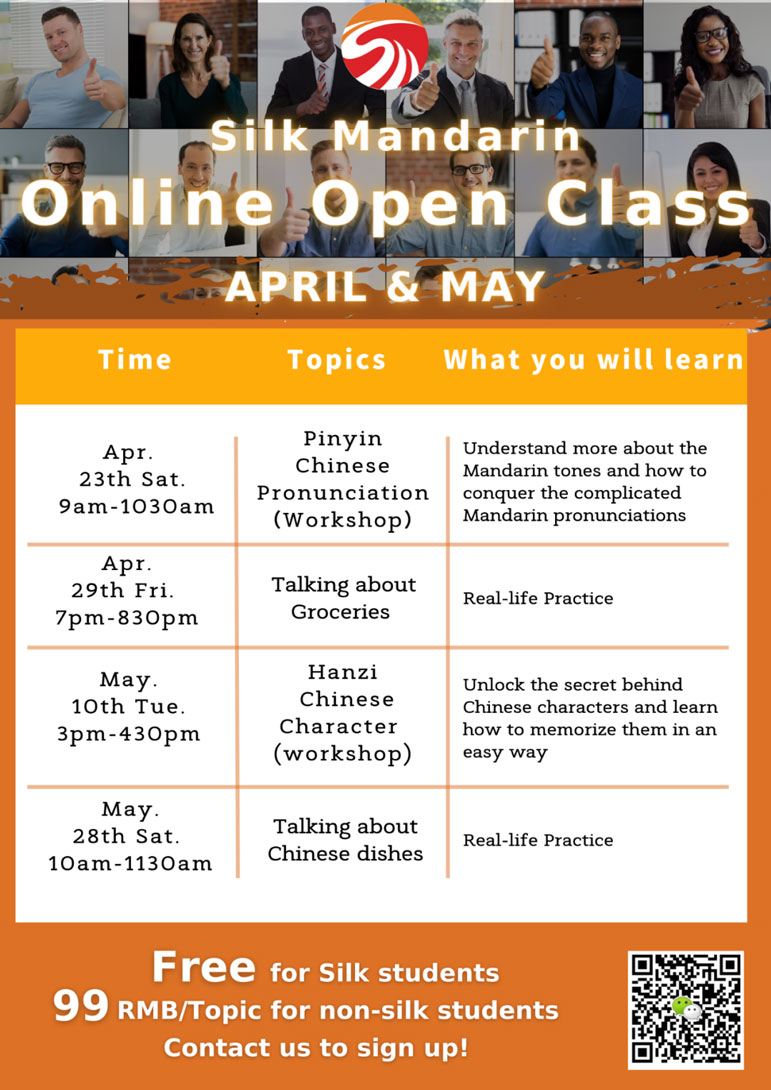 Check out how Silk's online class works