How long have you been living in China? Have you adapted to China life well? Check out the following scenarios and see if you're also experiencing them right now:
When you get into a DiDi, the driver starts to "rap" to you in Chinese but you don't know what's going on. Also, when you are about to arrive at your destination, but it's difficult to tell the driver where you want to get off.

When you are chilling at home, and in a mood for enjoying some nice Chinese food. But the food delivery app is so complicated with all the options. Same story with sending and receiving packages, there is always so much information to comprehend.

You definitely know about Taobao and might have already been using it. However, how to find the most satisfactory items and get the most cost-efficient deal are still tasks to be learned.

There are lots of great fitness and yoga classes to attend in town, it could be more helpful if you can understand the coach's instructions crystal clearly but in reality, you can't.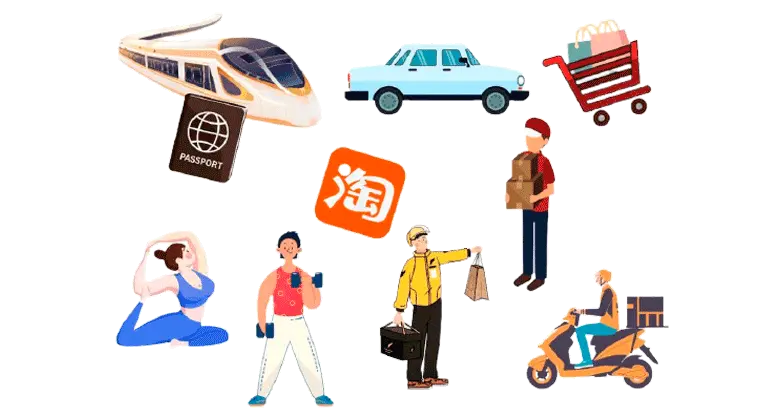 If you are troubled by these problems, don't worry, Silk Mandarin have got you covered!
We invite all of you who wants to better fit into life in China to join our Real-Life Chinese Crash Course! If your goal is to deal with daily Chinese conversations with ease, this is the perfect choice for you.
The advantages of this Crash Course
- It is time-saving and cost-efficient
- It is easy to review and consolidate
- Concentrated contents
- Clear learning goals
What's so special about this Crash Course?
- Most authentic speaking Chinese
Our goal is to make you understand real-life Chinese and talk like a local!

- The topics are closely related to daily life

You will have chances to use what you learned immediately once you walk out of the classroom.

- Abundant speaking opportunities

You are guaranteed to have various chances to talk during the course.

- More than one teacher

You can get out of your comfort zone where you take class with only one teacher. In this way, you will get used to different ways of speaking with different teachers involved in your course.

- Combine HSK with trendy topics in real life

HSK helps you build a solid foundation of Chinese and we help you get familiar with the trendy topics based on HSK, which makes you start talking in Chinese!

Understand more about the course contents
4 Themes
The whole course is built up with 4 themes which commonly appear in our daily life:


8 Topics
The 4 themes will be divided into 8 topics, which will be studied and practiced seperately.


How to refund or exchange goods on Taobao?

What other websites can I use for online shopping?

How to buy train tickets online by myself?

How to use coupons on the Waimai apps?
All these answers will be revealed in the classes, and there is surely more to discover!
8 Opportunities for Practicing

To make sure you are ready to put knowledge into practice, we will not only learn inside the classroom but also move our lessons to the real life. Based on our 8 different topics, we will have 8 interesting real-life situation practices. In this crash course, learning and practicing is a tightly linked system.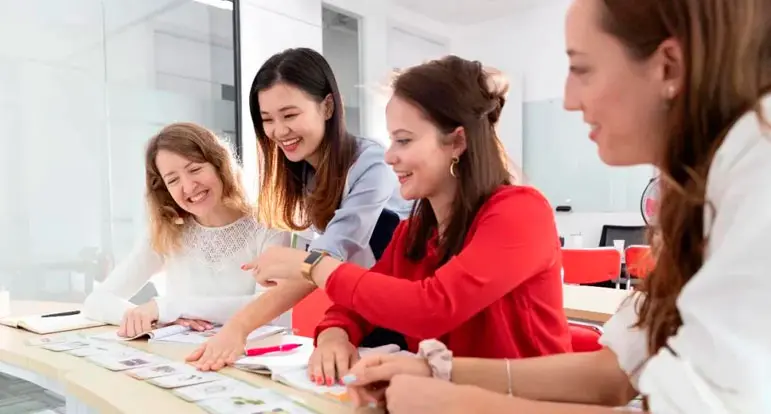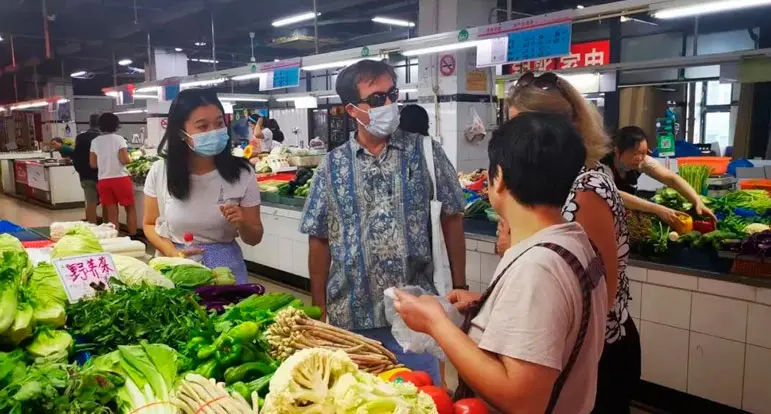 200 Words
Lots of learners' problem in Chinese speaking is lack of vocabulary. In this course, there are about 20-30 words included in every class and there are 200 words in total. No more worries when it comes to finding the right word to express yourself!
4 Weeks with 24 classes


Starting Date: November 15th

Course duration: 2 hours 15 mins per session (1.5 hours class practice + 45 mins real-life practicing)
Two schedules: Mon & Wed or Tue & Thu
Time: 6:30pm - 8:45pm
Price of Real-Life Crash Course:
2499RMB / Silk student
2999 RMB / Non Silk student
The first 5 to sign up will win 3 FREE trial classes!!!

Sign up before November 1st to get 20% off!!!
Contact us to improve your Chinese efficiently with our Real-Life Crash Course! And have a silky life in China with Silk mandarin!