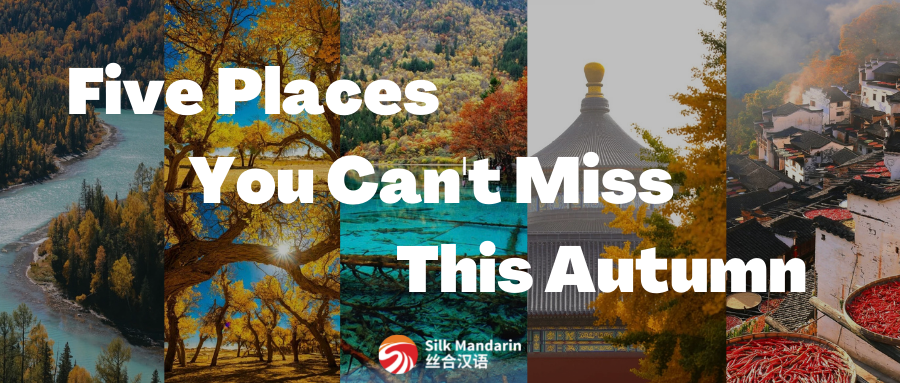 We've finally survived a scorching summer and welcomed a cool and pleasant autumn! It's a great season for traveling in China, not only for its very comfortable temperature, but also for its unique natural beauty!

Since there are holidays coming ahead, today I would like to recommend 5 locations that are suitable for travelling at the moment. They are all famous for their unique scenery in autumn. They are also located in various regions of China, so you can easily pick your favorite destinations according to your travel plans!

Let's get started!
No.1 新疆 · 喀纳斯 / Xinjiang · Kanas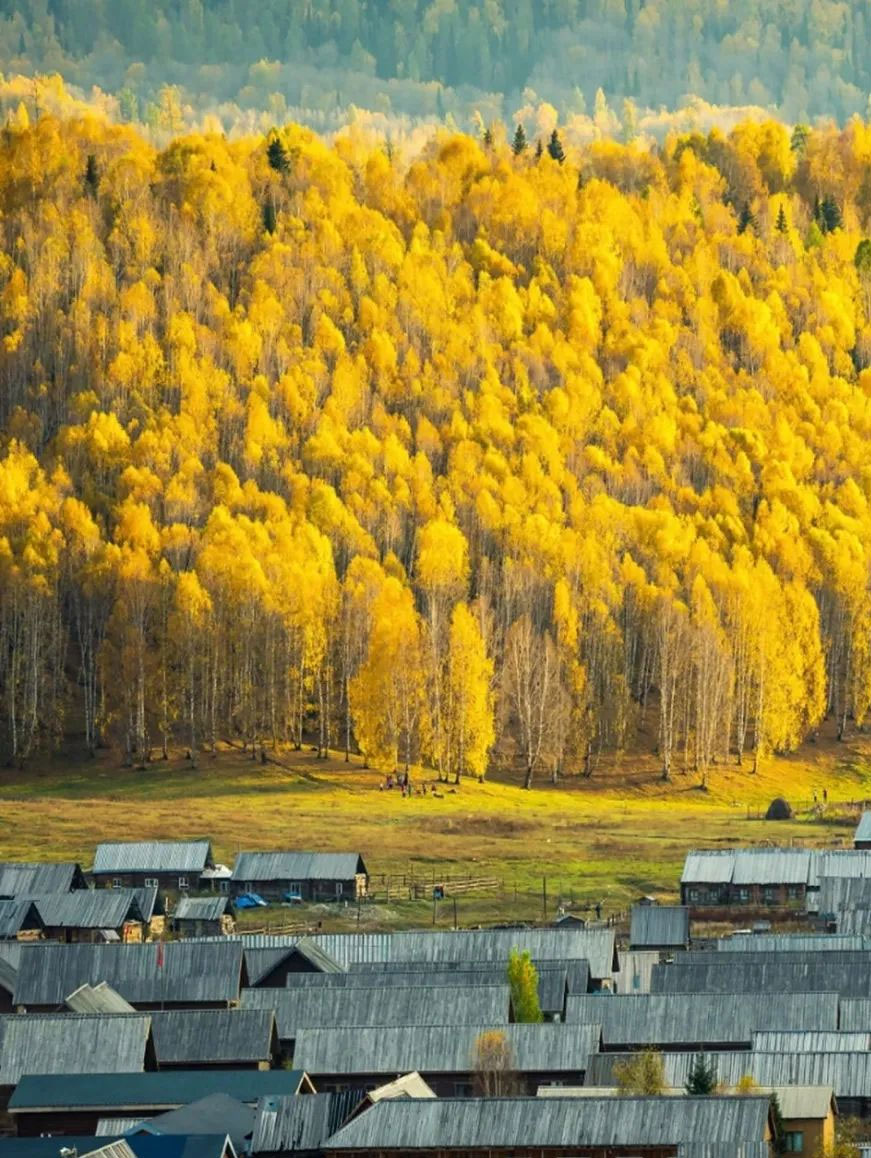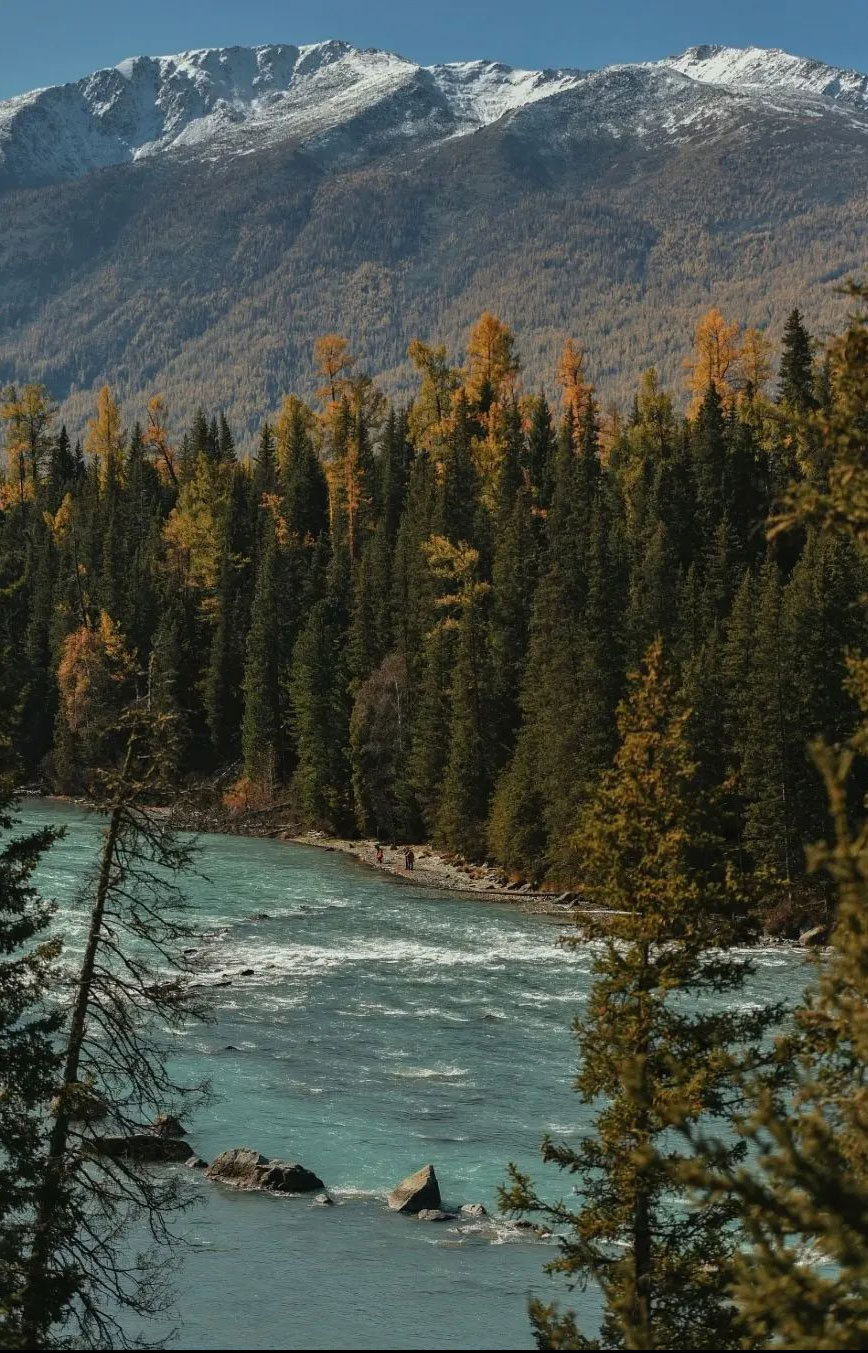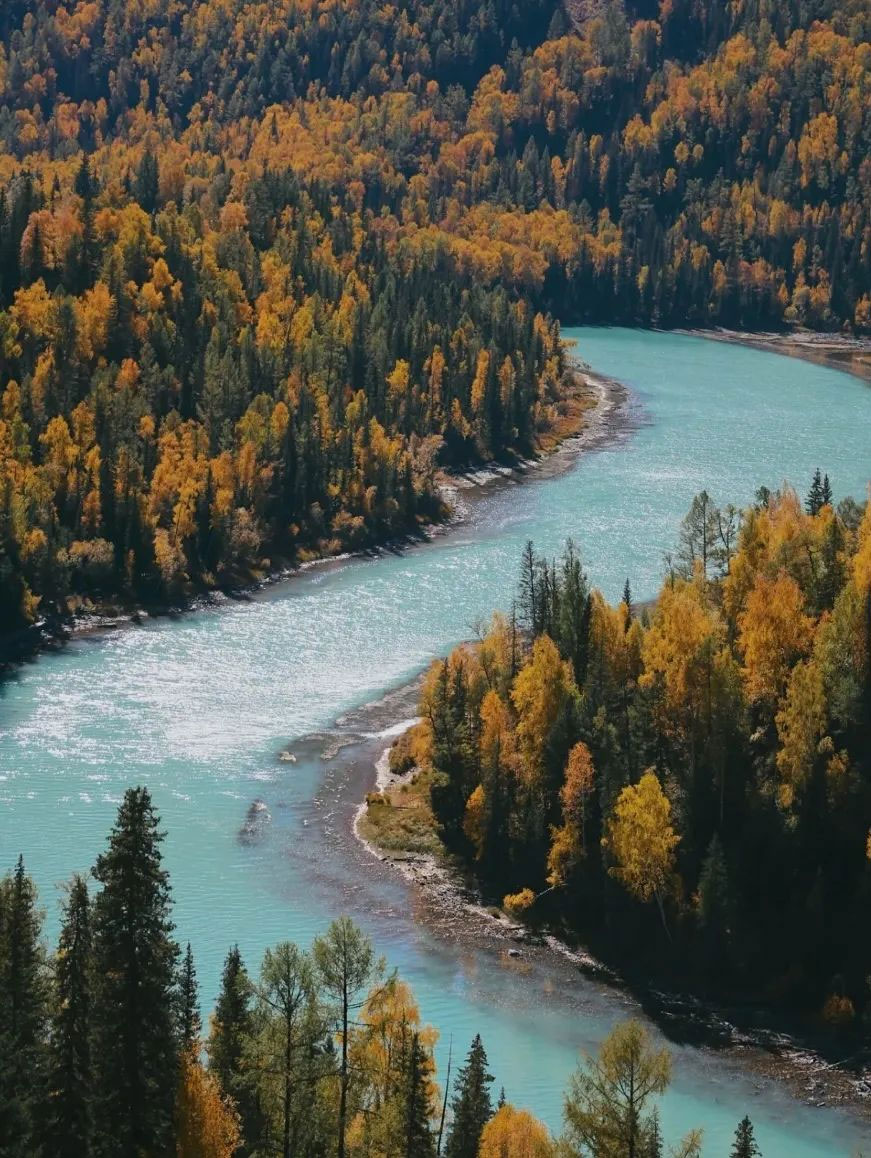 Kanas, located in the middle section of Altai Mountains in Xinjiang, is situated in the border area of China with Kazakhstan, Russia and Mongolia, covering an area of 10,030 square kilometers.
It was named as the most beautiful autumn colour in China by "China National Geographic" magazine. From September to October, the forests are dyed with golden color, meeting all your imagination of autumn.
The best thing to see in Kanas is Kanas Lake. The core essence of Kanas is strongly eroded by the glacier, and the ice and stone table material shading the valley, forming the final surface monopoly and Kanas lake. The lake is shaped like a curved moon, with a length of 24.5 kilometers, an average depth of 90 meters and a maximum depth of 188.4 meters, and a storage capacity of 4 billion cubic meters, which is one of the deep water lakes in China. Every autumn, the golden birch trees, apricot-yellow larch, fire-red European poplar, and evergreen pines form a colorful feast that would dwarf any Impressionist painting.
No.2 内蒙古 · 额济纳旗 / Inner Mongolia · Ejina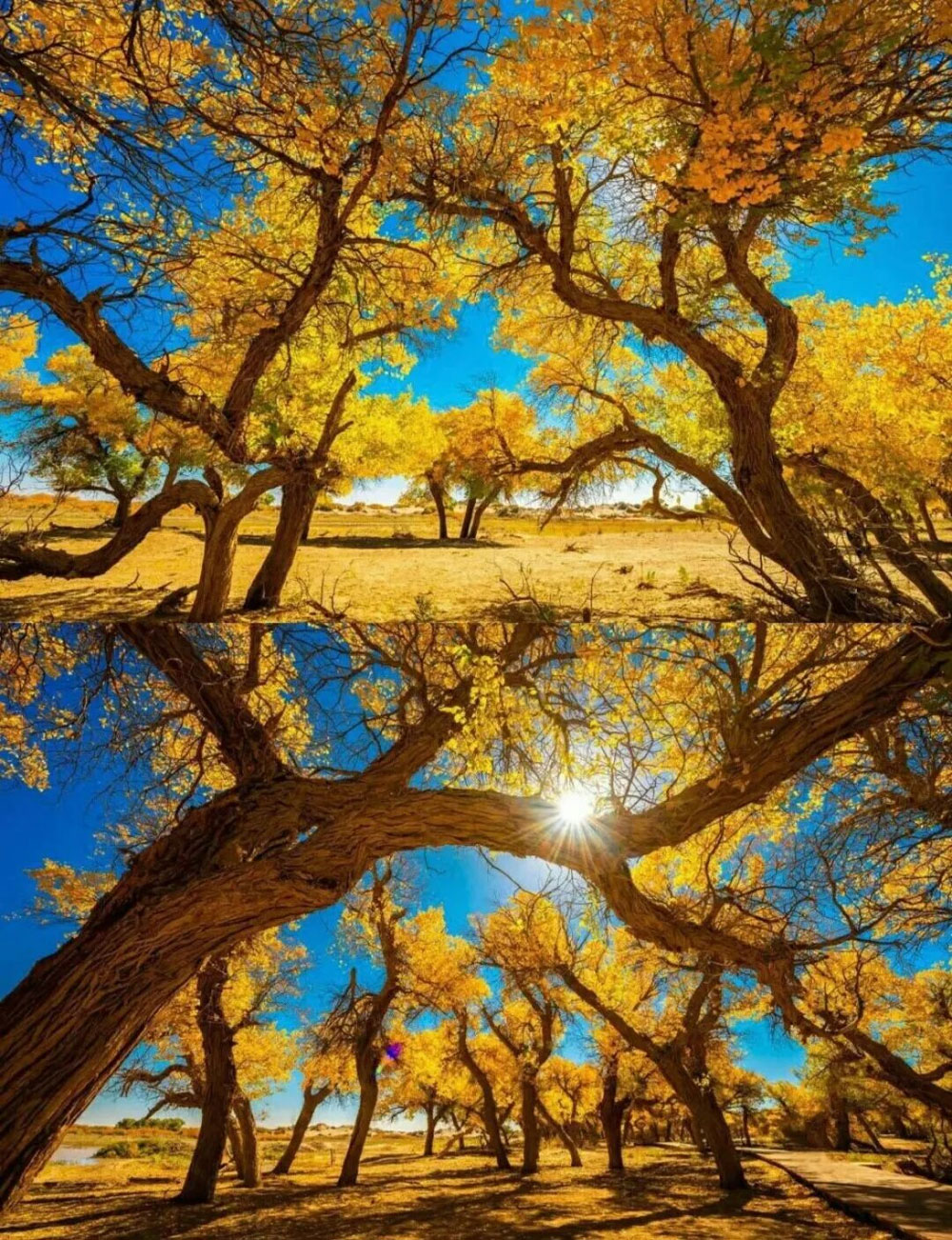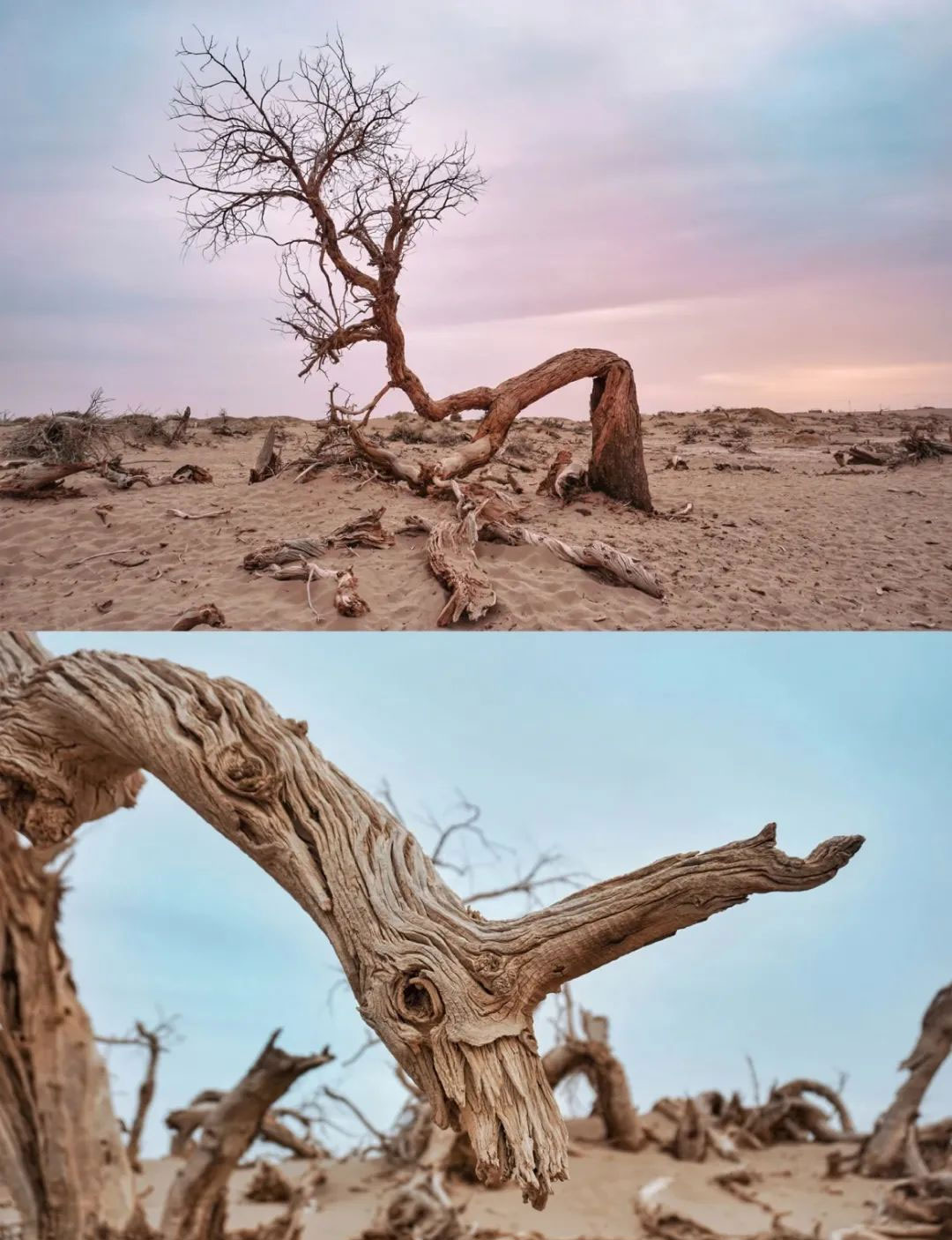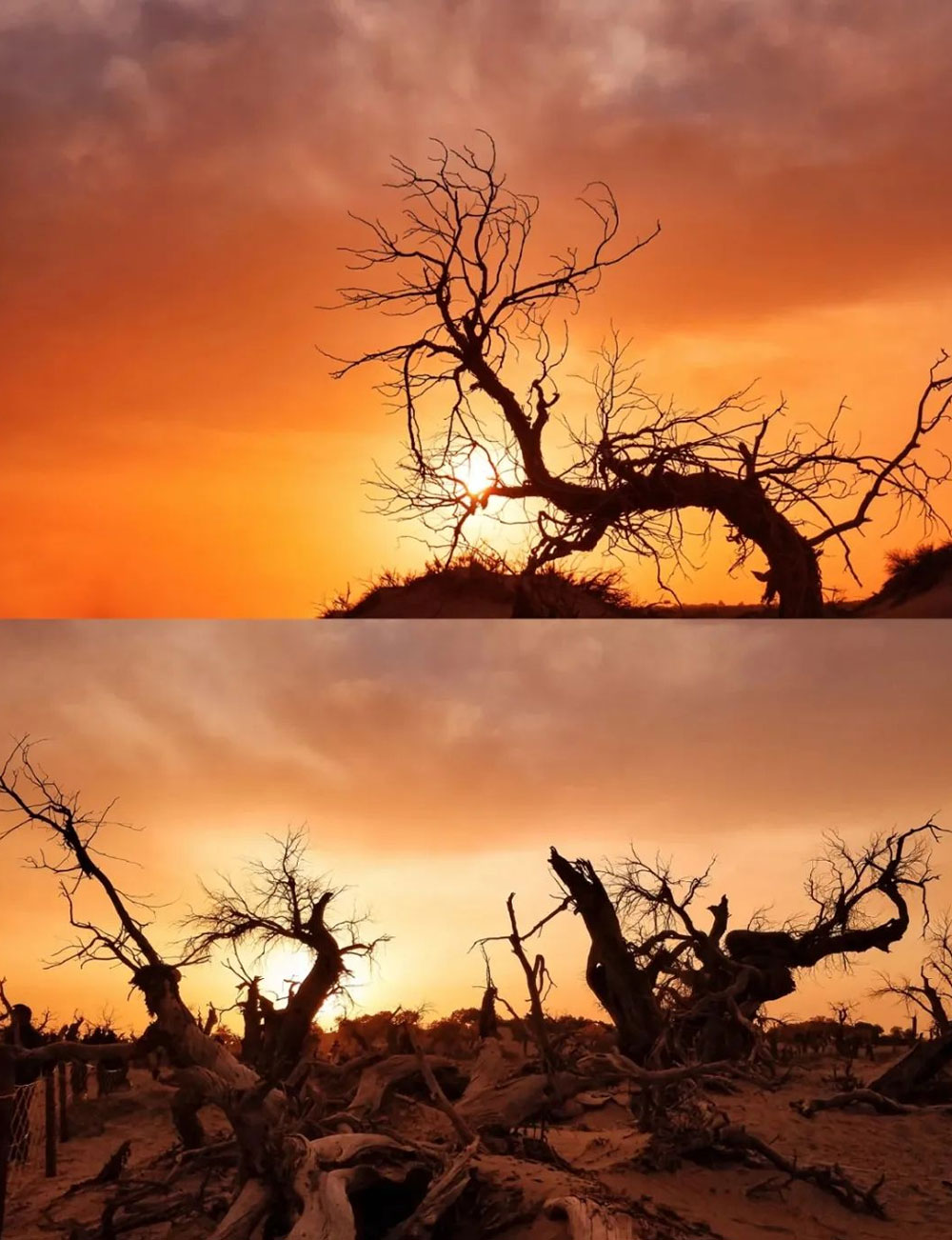 Located in the westernmost part of Inner Mongolia and bordering Mongolia to the north, Ejina is inhabited by 12 ethnic groups, including Mongolian, Chinese and Hui, with Mongolian population accounting for 16.1%. Here, you can see the collision and mingling of different ethnic cultures.
During autumn, the best thing to see in Ejina is the poplar forest! Thousands of poplar trees extend into the sky, you do not need any filter to take a stunning photo! And when you see the poplar forest, you will have a feeling of witnessing history since each poplar tree has hundreds of years of history, known as "living fossils". There is an old Chinese saying that poplar trees are born and do not die for a thousand years, die and do not fall for a thousand years, and fall and do not decay for a thousand years.
No.3 四川 · 九寨沟 / Sichuan · Jiuzhaigou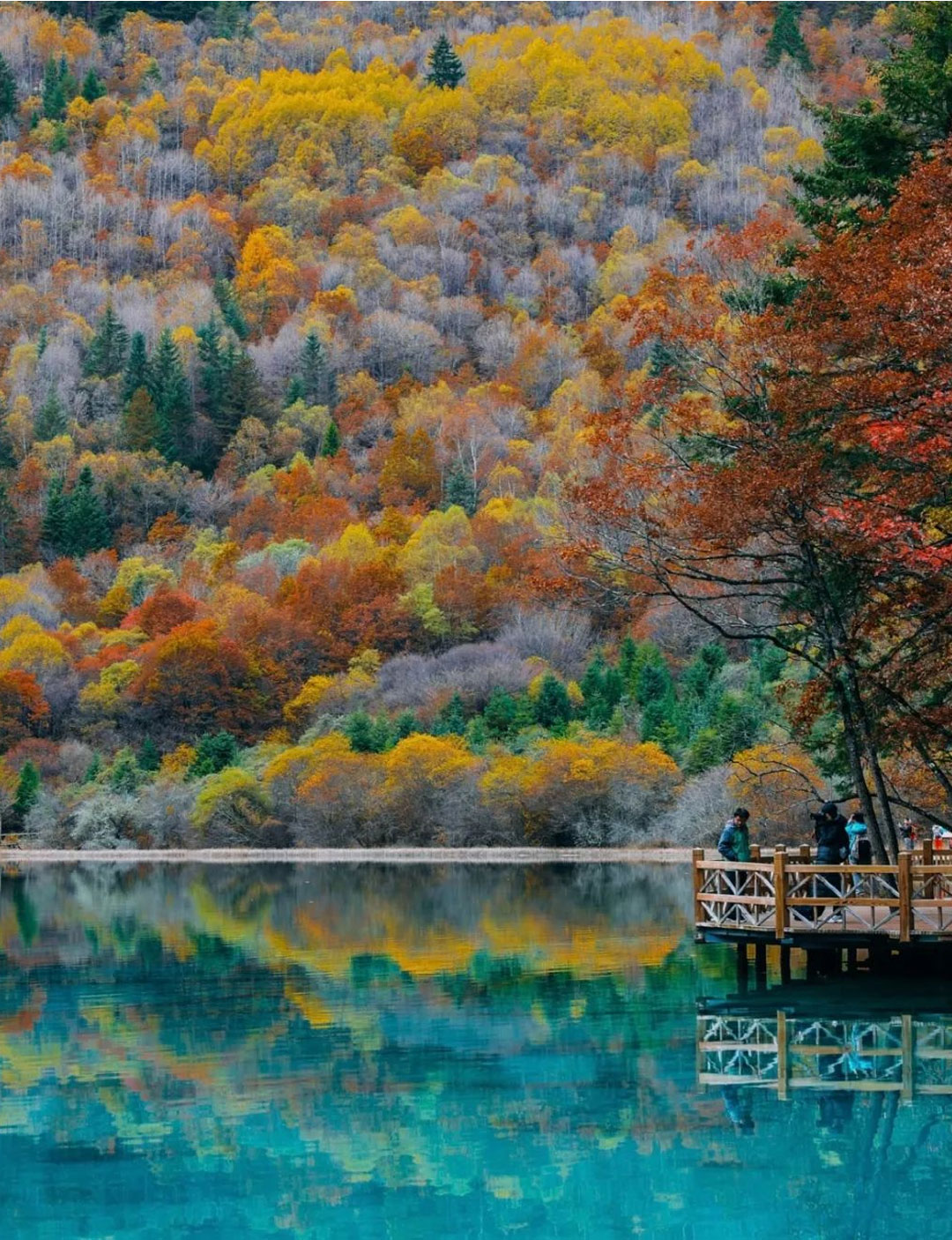 Jiuzhaigou, located in Aba Tibetan and Qiang Autonomous Prefecture, Sichuan Province, is named after nine Tibetan villages and is listed as a UNESCO World Natural Heritage Site.
Jiuzhaigou is famous for its "six wonders" - the emerald lake, waterfalls, colorful forests, snowy peaks, Tibetan love, and blue ice. The beauty of Jiuzhaigou has been described as "so beautiful that it does not resemble earth": it is rich in flora and fauna, with a wide variety of primitive forests and more than ten kinds of rare and precious wild animals such as giant pandas. In addition, Tibetan wooden buildings, drying scriptures, bridges, mills, Tibetan customs and myths and legends constitute the human landscape, making Jiuzhaigou beautiful in all seasons, like a fairy tale. It is also a popular location for domestic films and TV dramas.
The beauty of Jiuzhaigou varies from season to season, especially in autumn when the colorful leaves have completely changed, from golden yellow to red, and other colours are used as transitions and embellishments, making Jiuzhaigou a palette of God.
No.4 北京 / Beijing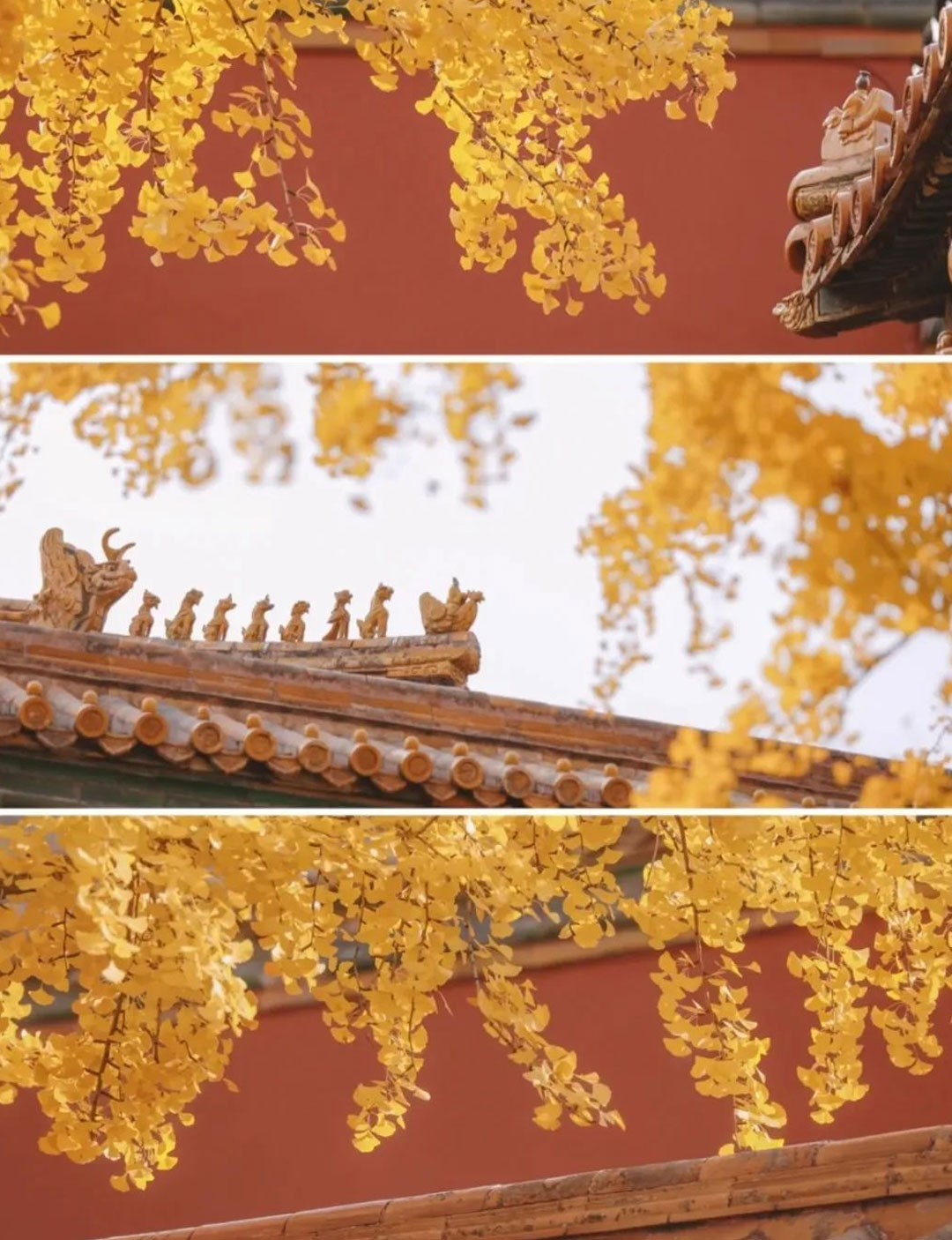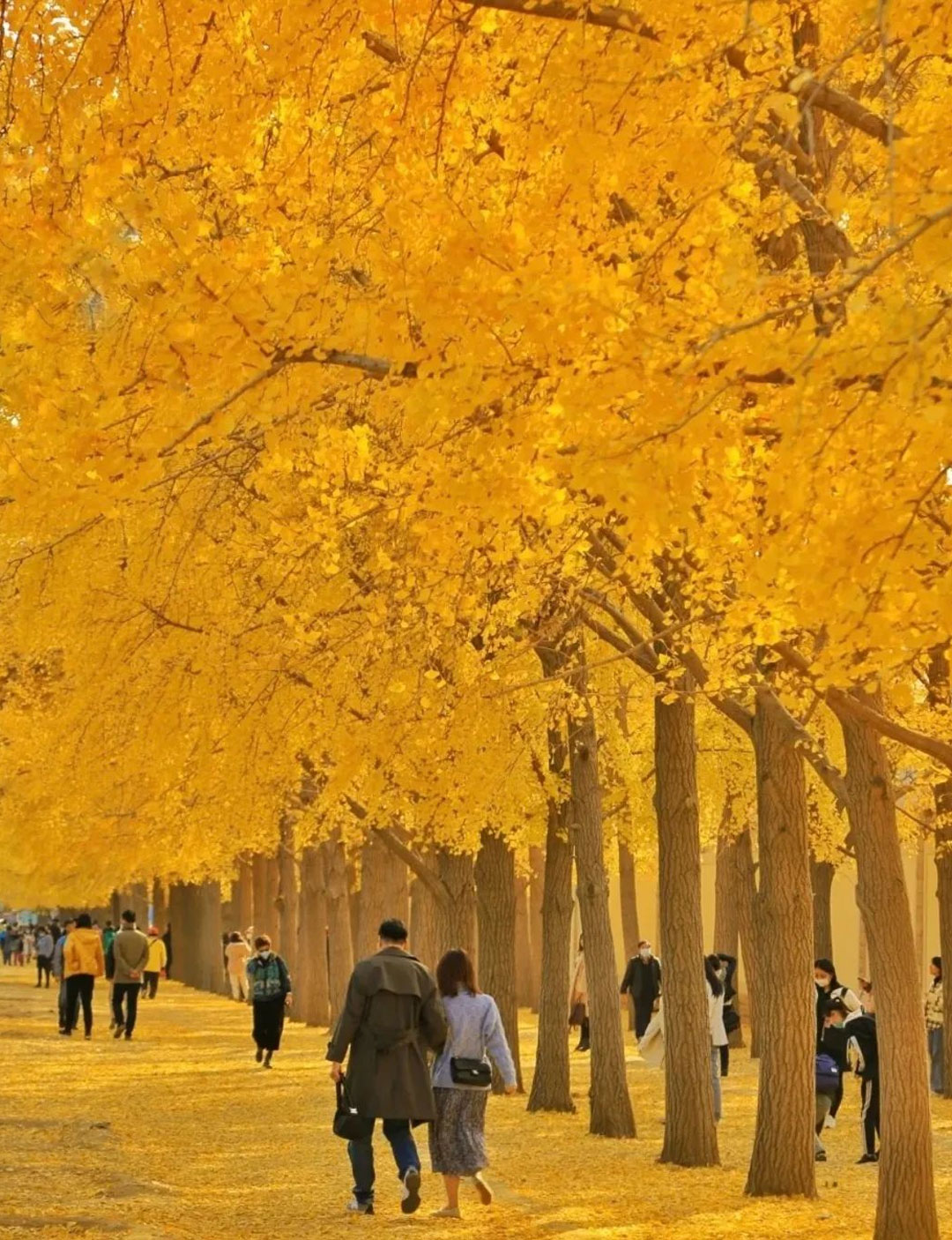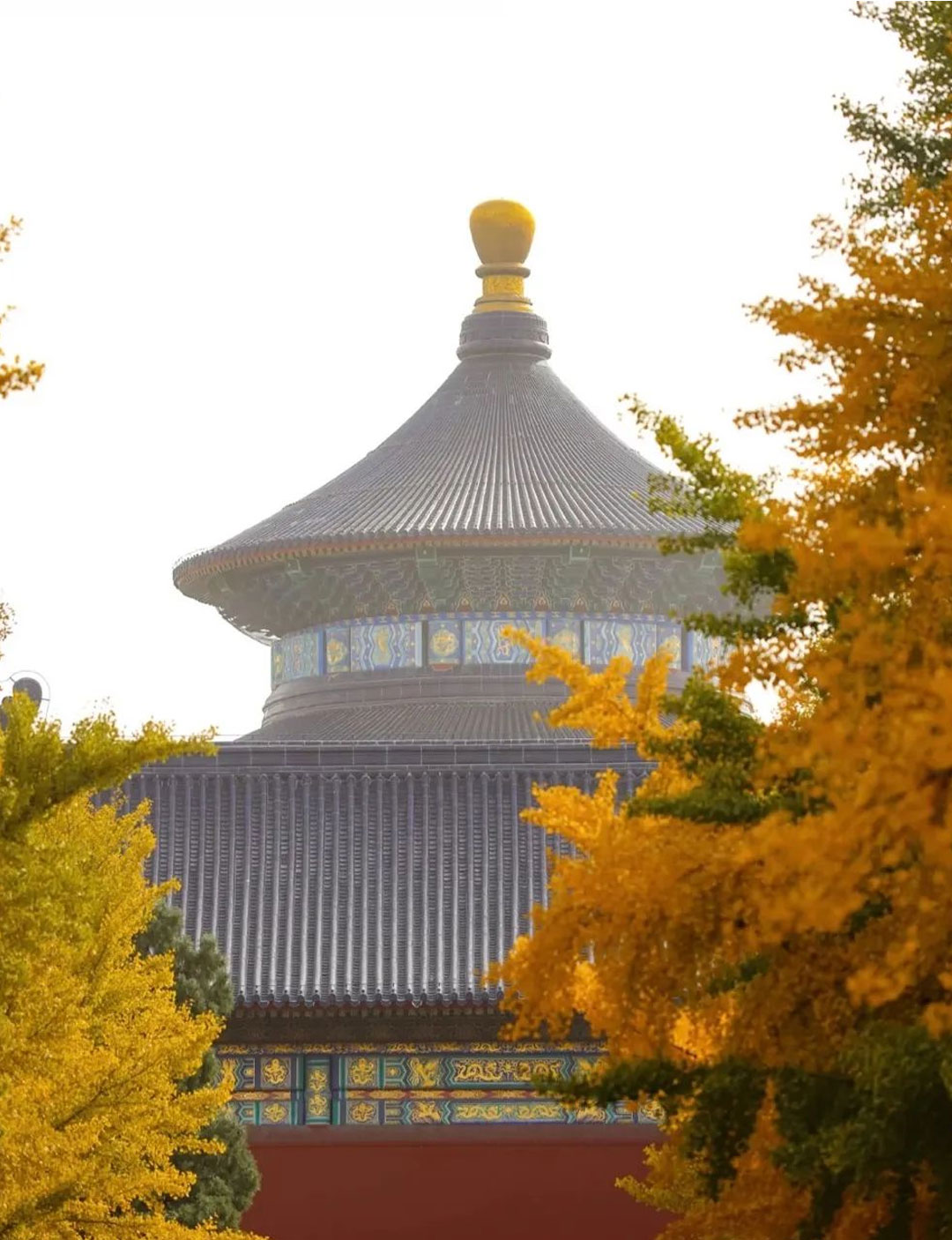 You might have been to Beijng for many times, but I still would like to suggest: if you want to experience Beijing at its most cozy and beauty, going in autumn is a good idea. Instead of the sultry and rainy summer, Autumn in Beijing is clean & crisp and full of ginkgo trees. You don't even have to go to any famous attraction, just walk into a park, sit under a ginkgo tree and have a cup of coffee, and you'll have the great vibe of Autumn in Beijing.
No.5 江西 · 婺源 / Jiangxi · Wuyuan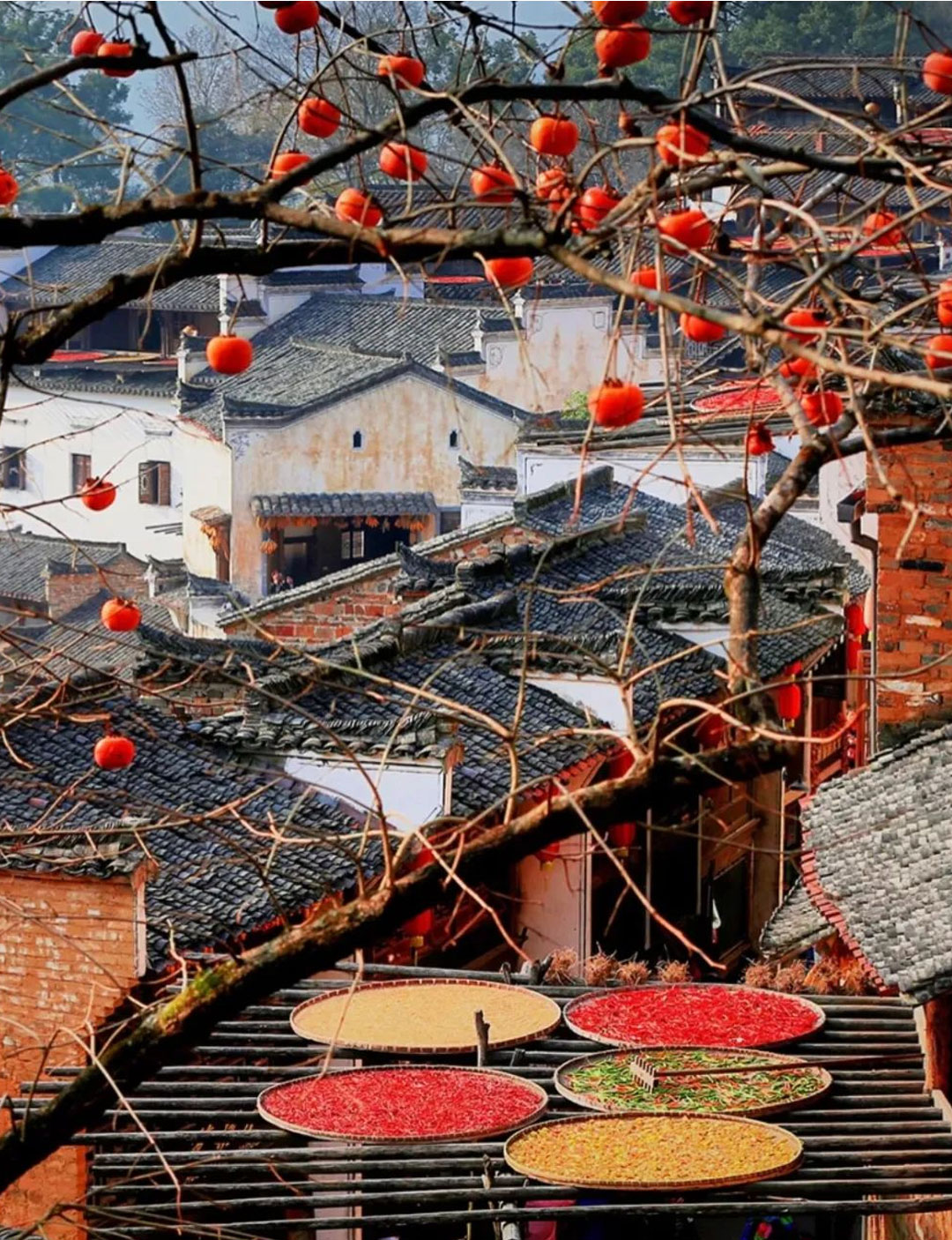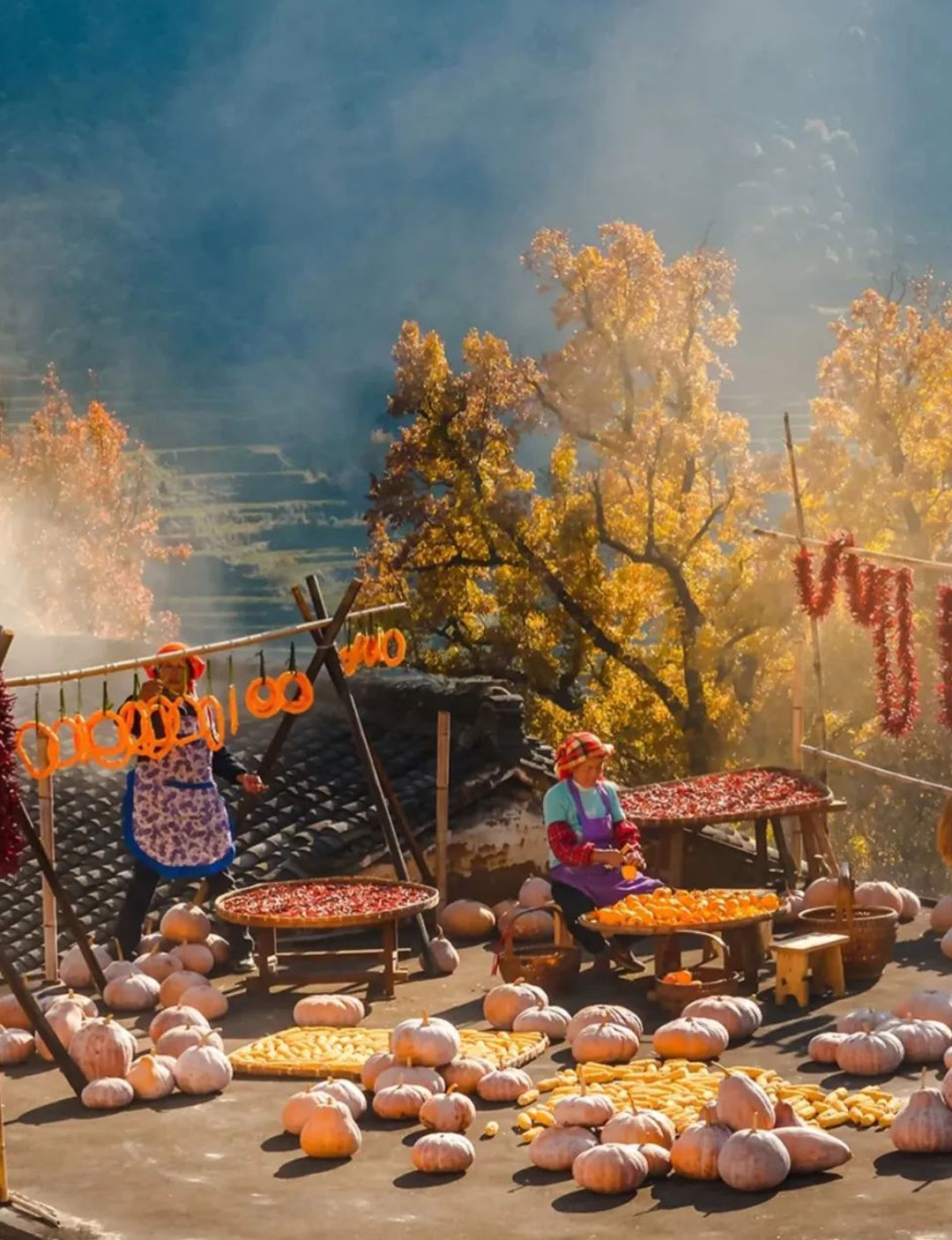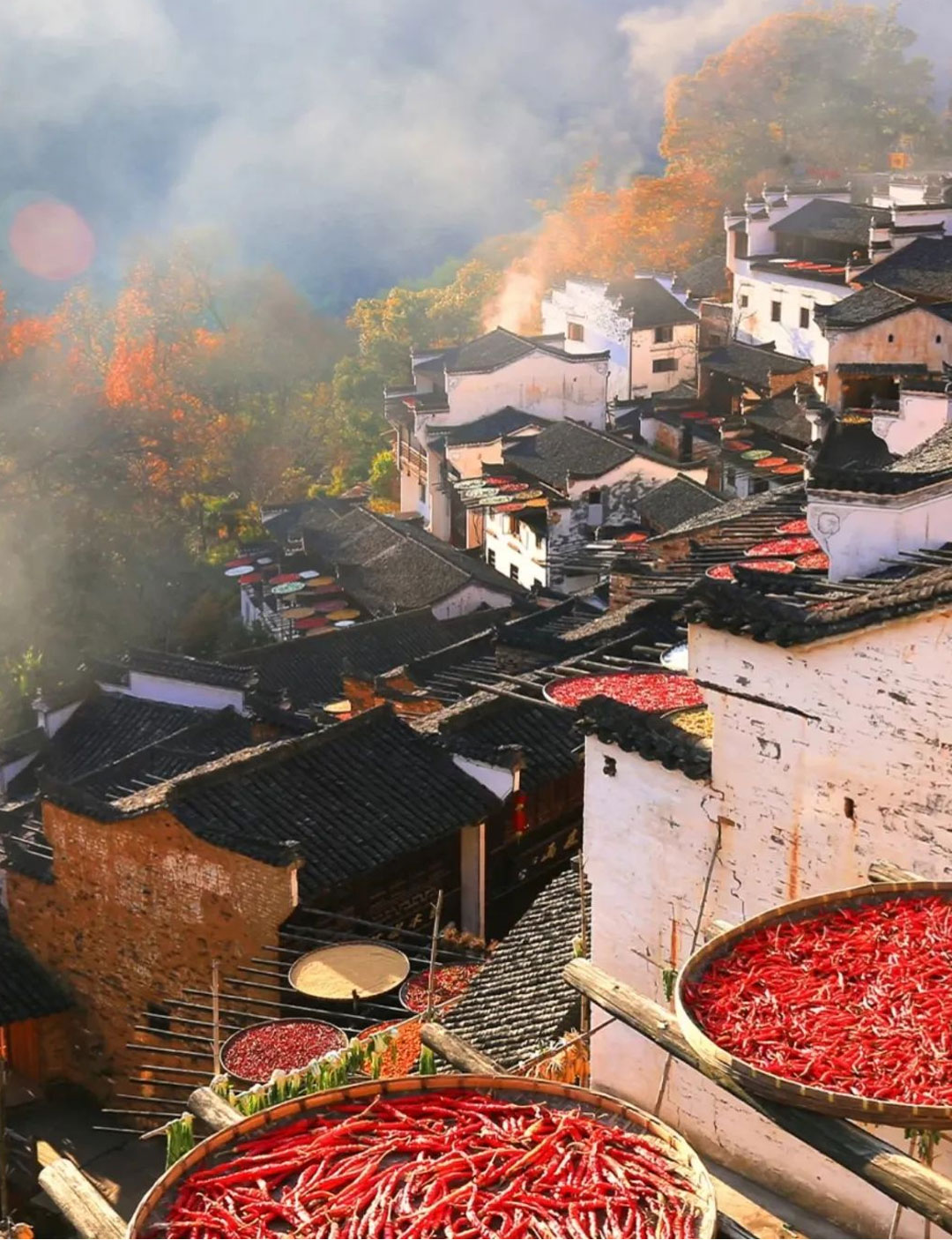 Wuyuan is a county in northeastern Jiangxi province. It has a landscape dotted with strange caves, deep secluded rocks and numerous historic sites. Wuyuan is home to some of the best-preserved ancient architecture in China and known as the most beautiful countryside in China.
The most famous village in Wuyuan is 篁岭/Huangling. The ancient village Huangling on the cliff was founded in the middle of Ming Dynasty, more than 500 years ago. For hundreds of years, the villagers have been accustomed to communicating with the rugged mountains with a calm mind. They use bamboo sieve plaques to dry their fruits and crops in front of the windowsill, which does not take up space and is easy to collect! The limitations of natural conditions have inspired the imagination and creativity of the ancestors, thus inadvertently creating a unique "sunny autumn home" style painting in China.
When the sun rises over the mountains, the morning sun shines on the whole mountain villages, and the colorful harvest fruits in the round bamboo plaques are arranged and combined on the clay brick facades and long wooden shelves of the weathered Hui-style houses, painting the world's unique "Sunshine Autumn" agricultural landscape and achieving the "most beautiful rural symbols", which is very spectacular.

These are all my recommendations. I wish you have a wonderful and adventurous autumn ahead!