Learning how to count in Chinese is probably the very initial thing that you picked up in China. You've also probably heard many of the number superstitions in a Chinese version such as "4" for "death", "6" for "smooth going", "8" for "fortune", "9" for "longevity", etc.
Yes, good job! With this knowledge, you can understand better about some specific taboos and traditions: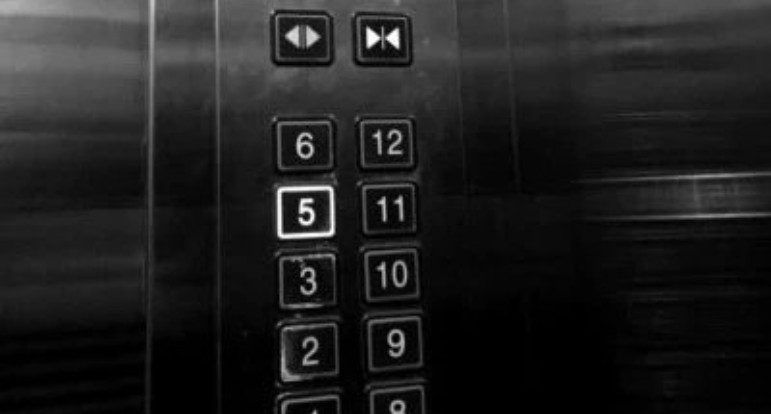 Many elevators in China don't have button "4"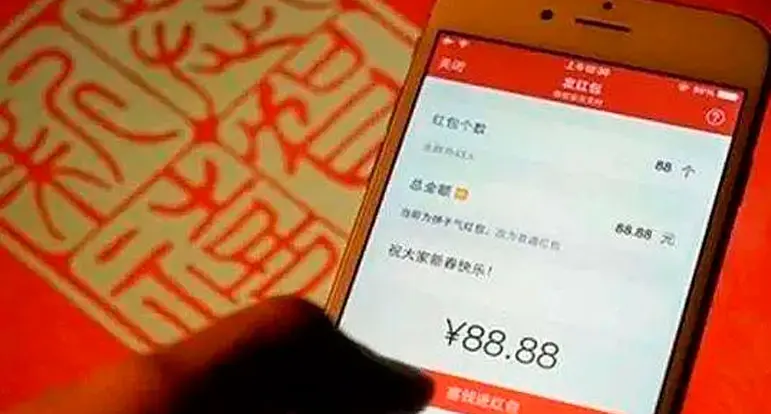 Chinese people are addicted to number "8" as it's a symbol of fortune.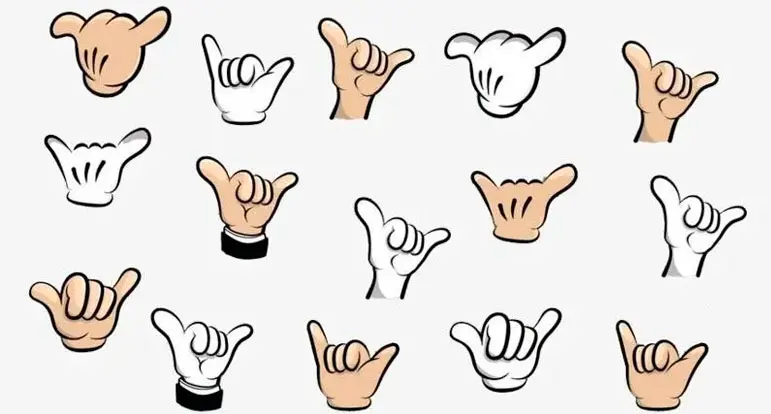 This is the gesture of number 6 in Chinese. "666" is a very hot phrase among young people nowadays. The pronunciation of "6" in Chinese is the same as "mastery". So on the Internet, people use "666" to give a compliment when they see some amazing skill, like "Bravo" in English.
Today I would like to introduce you another number that you need to know to enrich your Chinese expression, 3!
The story between Chinese people and 3 can be traced back to the classic saying of Laozi, who is regarded as the founder of Taoism.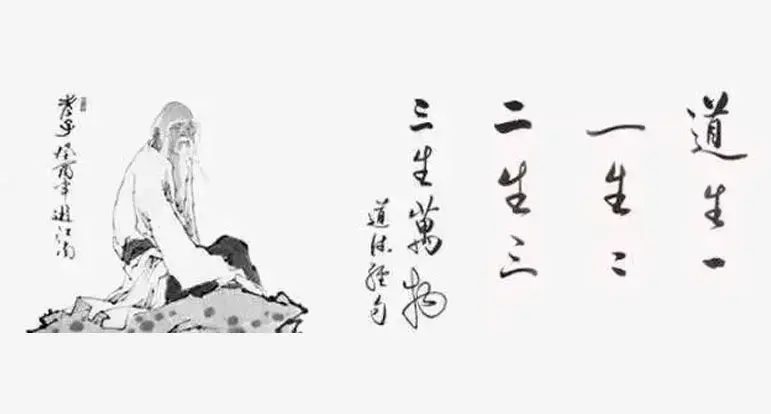 "道生一,一生二,二生三,三生万物"
"Dào shēng yī,yī shēng èr,èr shēng sān,sān shēng wànwù"

A famous quote of Laozi's work, Tao Te Ching
3, in lots of Chinese expressions, doesn't mean specifically number 3. Taoists use 1 to indicate entirety, 2 for (Yin & Yang) rivalry, 3 for harmony. "三生万物 sān shēng wàn wù" means everything in the world is a harmonious result of Yin and Yang.
So, influenced by Tao Te Ching, the number of 3 began to imply multitude. This deep thought has been shown in a lot of idioms and phrases that Chinese people created later.
I've listed some typical examples below, you can have a look one by one: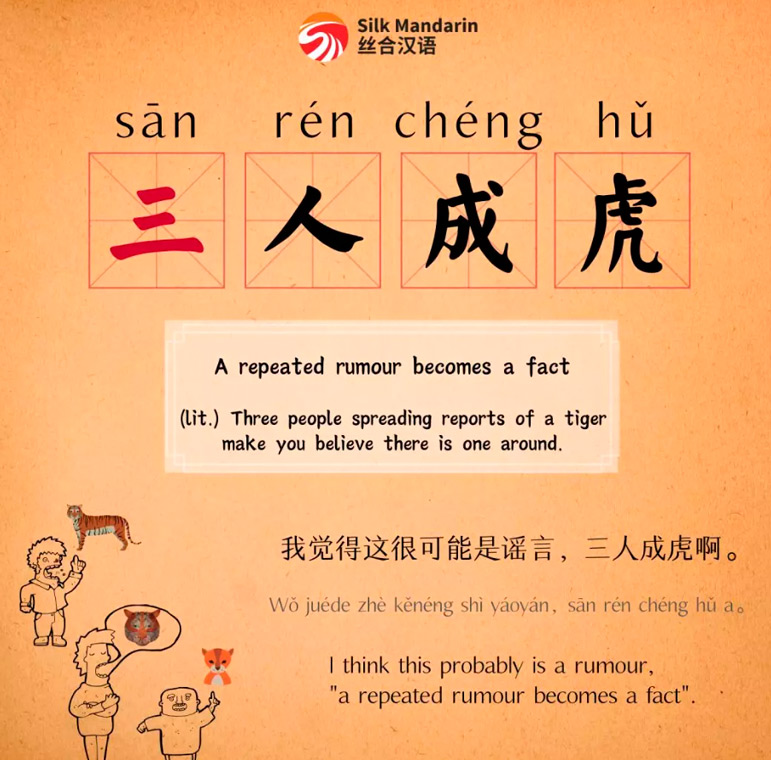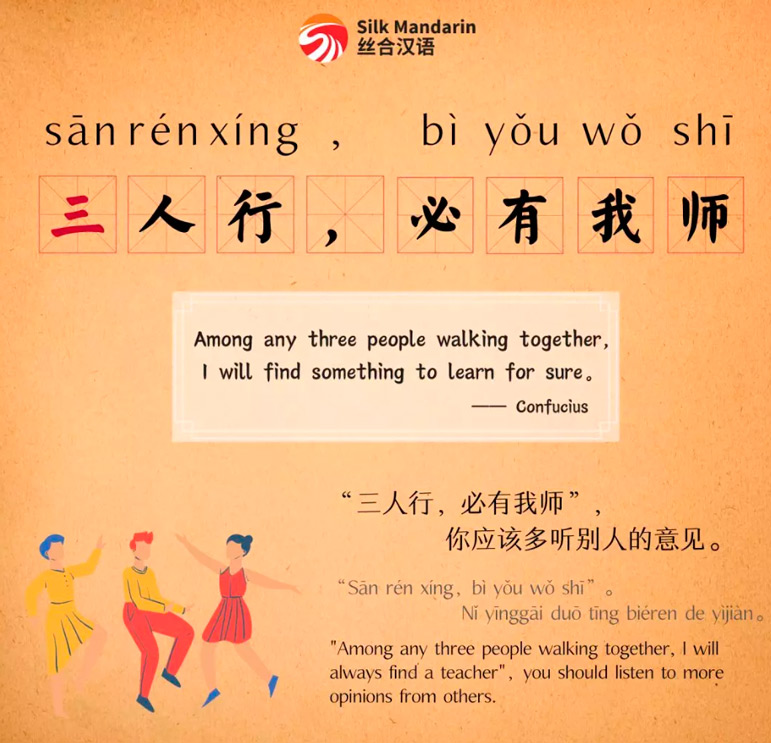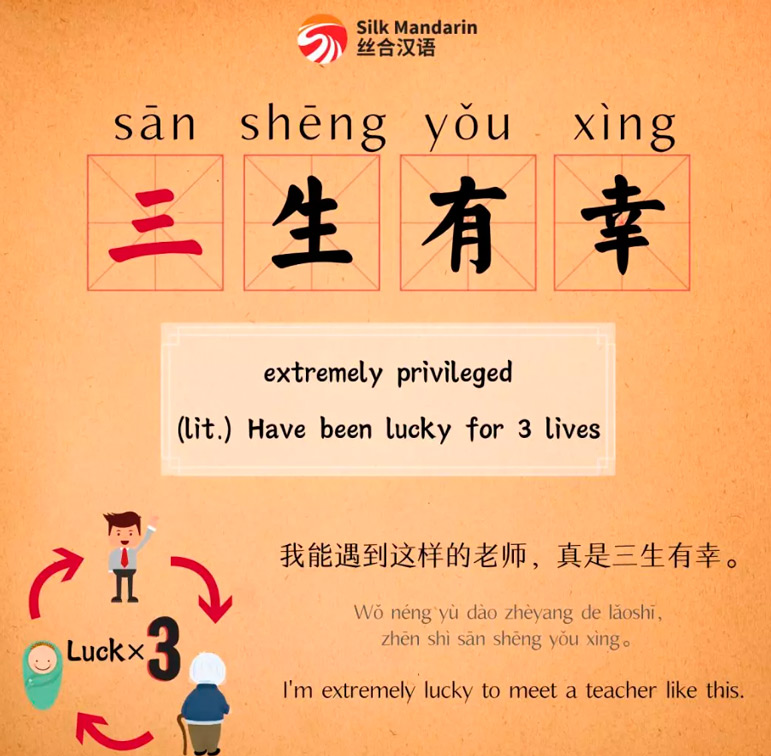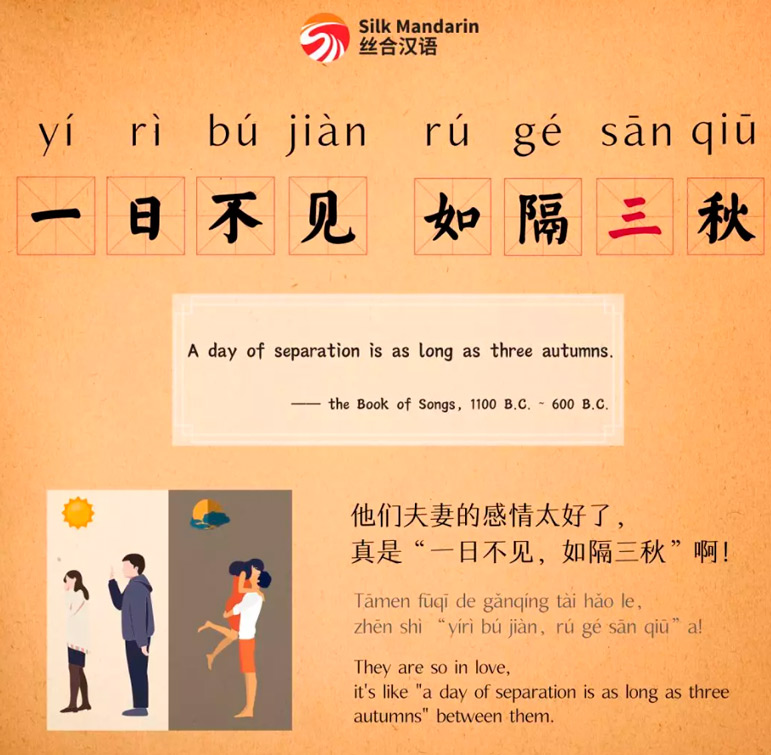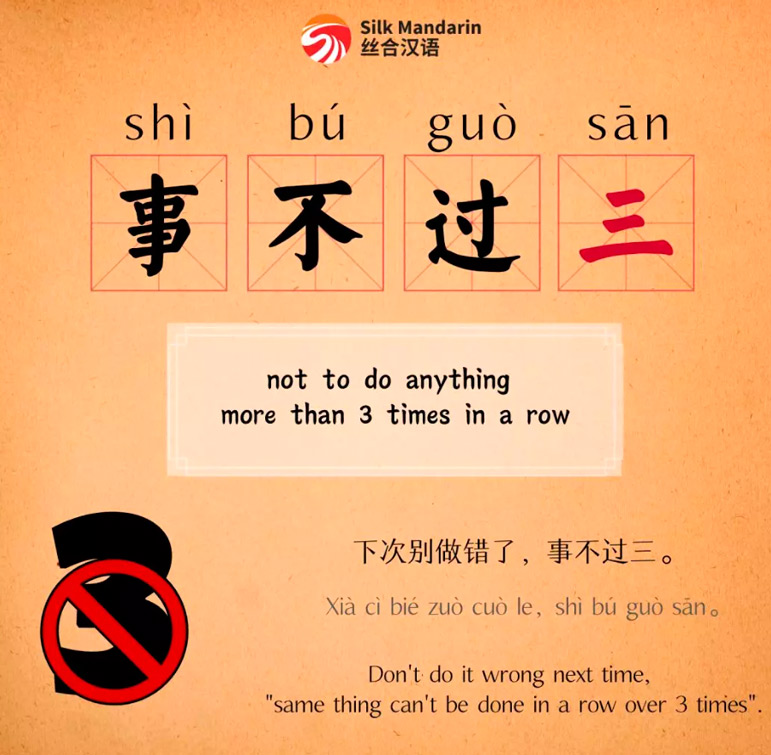 Some translation will still directly keep "3" as a specific number. But do remember to understand this 3 as a concept of "multitude".