Today, September 10th is 教师节 (Teacher's Day-jiàoshī jié) in China.

China legislates for setting up Teacher's Day on September 10th in 1985. Since then, this day became a special day to strenghen the Chinese traditional morality - 尊师重教 (zūnshīzhòngjiào - respect teachers and value education).

Today we would like to take this chance to share something interesting about teachers and education in China.

In this post, we also will share some school related expressions to help with the work of our students who work as teachers in China.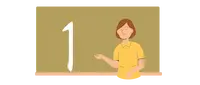 The first and also the most famous teacher in China


It's 孔子(kǒngzǐ - Confucius)!


Most people know 孔子 as a famous Chinese philosopher. But actually he is also the earlist educator in China. More than 2000 years ago, 孔子 was the first teacher who started up his own private school and enrolled students widely so that everyone could have an opportunity to receive education regardless of their social class.



孔子 had around 3000 students in all and he took a group of students to travel around China to spread Confucianism for years.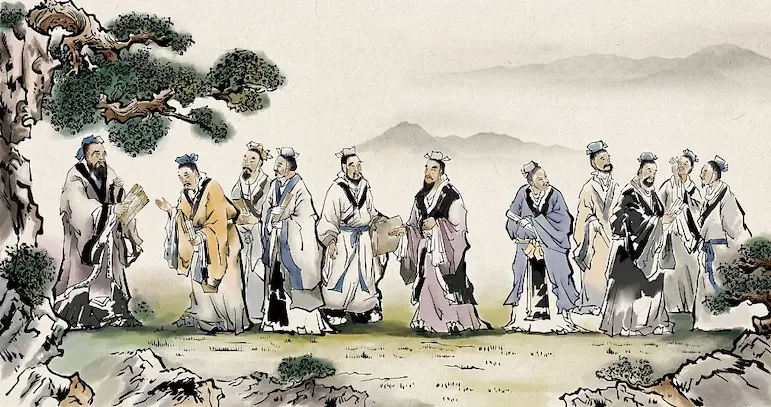 After 孔子 passed away, the students and their students recorded his words and deeds, compiled them into a book called 论语 (Lúnyǔ - The Analects of Confucius), which is one of the most important Confucian classics.

孔子 tried to advocate his political ideas for his whole life, however, his educational thoughts and practices have also been influencing China deelply. 孔子 has gained many titles for his contributions to Chinese culture, one of them is 先师 (xiānshī - unprecedented teacher).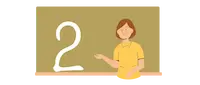 Chinese idioms about Teachers
In Chinese Languagee, there are many idioms complimenting teachers. Here we selected two to show you how Chinese people value their teachers.





一日为师,终身为父

yí rì wéi shī,zhōng shēn wéi fù

A teacher for one day is a father all their life.




桃李满天下

táolǐ mǎn tiānxià
Wish you have students all over the world.

桃 means "peach", 李 means "plum". "桃李" is a metaphorical word meaning student. Why is that?



In ancient time, there were a peach tree and a plum tree in a famous teacher's courtyard. Many students got education under these two trees and changed their life. After graduating, students also planted peach trees and plum trees to appreciate their teacher.

Since then, "桃李" became a word to represent students. "桃李满天下" is a commonly used wish to thank teacher's edification.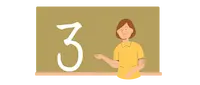 Education related phrase in Chinese
School Subjects in China
| | | |
| --- | --- | --- |
| 语文 | yǔwén | Chinese |
| | shùxué | Mathmatics |
| | yīngyǔ | English |
| | lìshǐ | History |
| | zhèngzhì/shèhuì | Politics/Society |
| | dìlǐ | Geography |
| | wùlǐ | Physics |
| | huàxué | Chemistry |
| | shēngwù | Biology |
| | tǐyù | P.E. |
Daily routine
shàngkè


to have class; class begins


xiàkè


to finish the class


shàngxué


to go to school


fàngxué


to finish school


测验


cèyàn


quiz


考试


kǎoshì


test


听写


tīngxiě

to dictate; dictation


早自习


zǎozìxí

Morning self-study


交/改/发


作业


jiāo/gǎi/fā


zuòyè


to hand in/correct/hand out

homework

预习


yùxí

to preview

复习

fùxí

to review

练习

liànxí

to practice

放暑假/寒假

fàng shǔjià/hánjià


to have summer/winter holiday
Talk to students

保持安静!

Bǎochí ānjìng!

Keep quiet!

集中注意力!

Jízhōng zhùyì lì!

Concentrate! Focus!

认真听!

Rènzhēn tīng!

Listen carefully!


老师相信你,


你可以的!


Lǎoshī xiāngxìn nǐ,


nǐ kěyǐ de!


I believe you,


you can do it!


继续加油!

Jìxù jiāyóu!

Keep going!


Try to remember and pratice them at work. We hope this will help you handle your work in school better!


Last but not least, it's time to send a Teacher's Day wish to our teachers to appreciate all the efforts they have been making to teach Chinese language and spread Chinese culture!