Pop that bubble and embrace your Chinese life!

To start enjoying the stay in China to the fullest, then what's the first step?


Of course, learn to speak Chinese! 说-中-文 Shuō-Zhōng-Wén! And also, use Chinese apps!


In this series of posts, we take you by the hand and show you, step by step, how to use Chinese Apps.
We have selected the most useful Apps covering all the topics that you might need in your daily life, like reserving a table in a restaurant, ordering food, booking your tickets online, understanding the Chinese slogan and signs around you.
Today, let's learn more about how to buy movie tickets with WeChat.

Take a look at the pictures below to find out more!
STEP 1
On WeChat, click on "Me" at the bottom right, then on "WeChat pay", and then scroll down until you find the "Movie Tickets" section.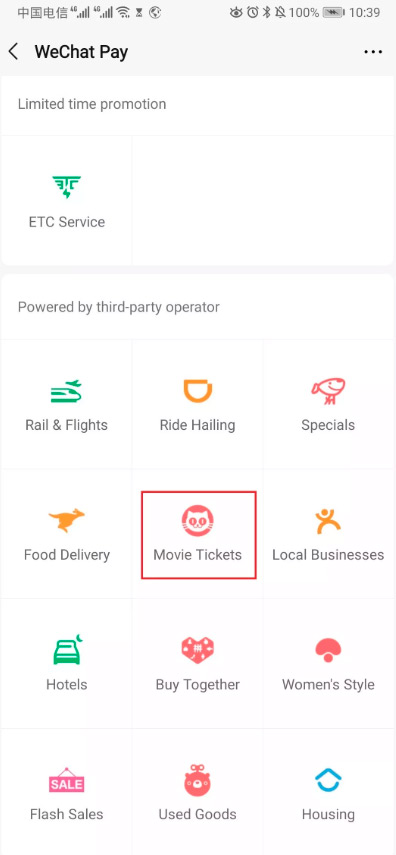 STEP 2
Make sure that the right city is selected in the top left corner. At the bottom, you can choose if you want to watch movies (电影) or different kind of performances (演出).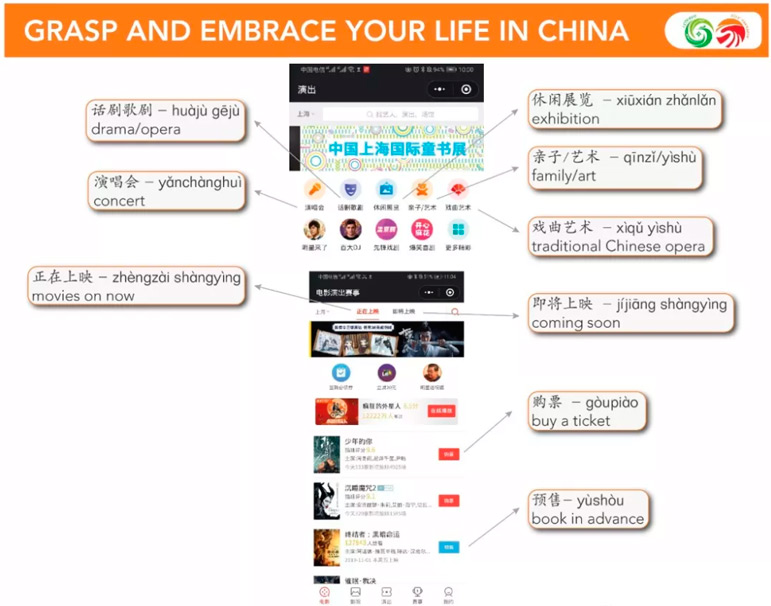 STEP 3
Select the movie that you want to watch, the date, district, and type of cinema.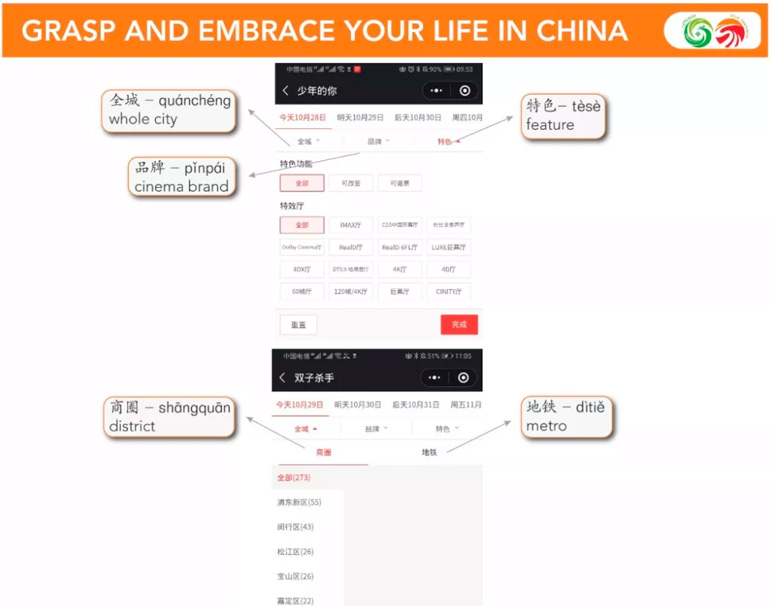 STEP 4
If you click on performances, then you will see different kinds of shows.
After you choose the type of show that you want to watch, you can choose the date, the time and then confirm (确认选票).
If you want to challenge your Chinese listening, why not go to enjoy a Chinese comedy show this Saturday?
Select "戏曲艺术 xìqǔ yìshù" and you will see the options of "公路comedy中文脱口秀" of the weekend. Click it!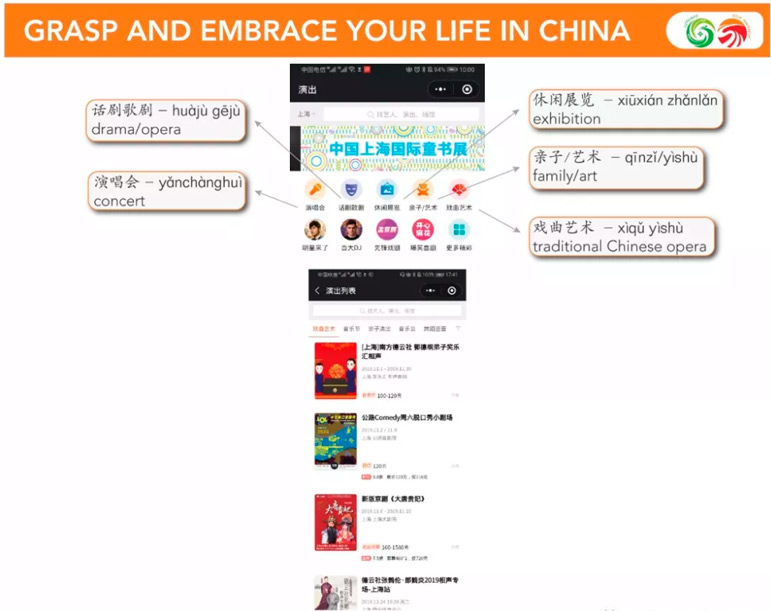 STEP 5
Write your name and phone number, check that all the information is correct and then press the button to conclude the payment.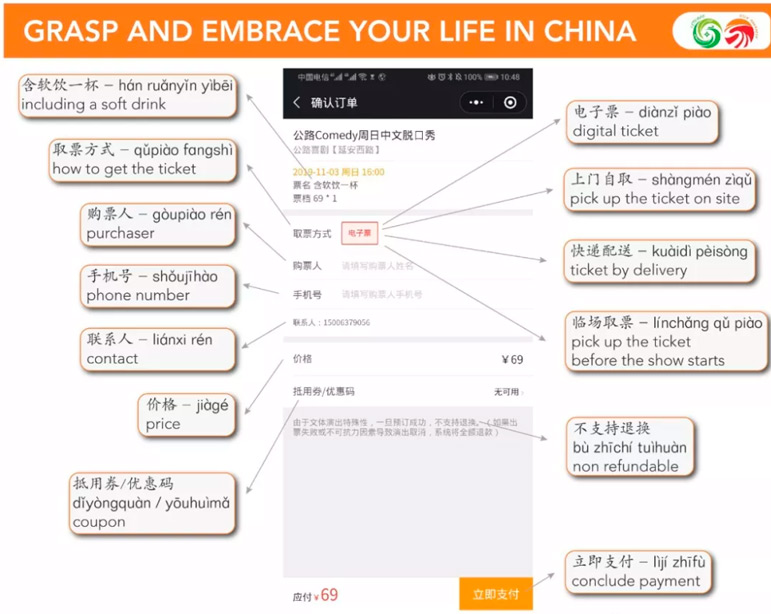 That's all for today! You got how to buy movie/show ticket on Wechat? Try it to enjoy the convenience and explore more of the local cultural life!
See you next time with new tips to help you pop the international bubble and embrace a more interesting Chinese life!